Looking back at four exciting days of WCS group stage action in Cologne
Over the past four days, WCS groups C through F took place at the ESL studios in Cologne, and now the next eight finalists for the 2015 WCS Season 1 finals have been decided. Find out who advanced to the final round of 16 below!
Group C
G
M
1.
MaNa
2-0
4-0
2.
Bunny
2-1
4-3
3.
viOLet
1-2
2-5
4.
MajOr
0-2
2-4
Group C was quite possibly the hardest one to predict in the entire round of 32, but someone had to budge. In this case, it was viOLet and MajOr, who could not get past Team Liquid teammates Bunny and Mana. The latter played a flawless group stage, cruising past viOLet and Bunny with a 4-0 performance. Teammate Bunny had to take the long route to the round of 16, beating out viOLet in the final decider match of group C.

Group D
G
M
1.
Kane
2-0
4-2
2.
PiG
2-1
4-4
3.
Happy
1-2
4-4
4.
TargA
0-2
2-4
In a group dominated by Zerg players, Happy was the only Terran trying to weather the swarm. However, while things looked great at the start following his 2-0 victory over PiG in the first match of the day, it all went downhill from there for the Russian. After playing six maps in a row against the eventual group D winner Kane and PiG in the deciding rematch, the Terran had to bow out and make way for Kane and PiG, who advanced to the global finals.

Group E
G
M
1.
ForGG
2-0
4-1
2.
FireCake
2-1
5-2
3.
puCK
1-2
2-4
4.
Sen
0-2
0-4
As expected ahead of the matches, group favorite ForGG finished in first place of group D. After stomping Sen in a quick 15 minute series, his matchup against FireCake's swarmhost would be the only dent in the Korean's performance. Despite being in a no-win scenario in one of the matches, ForGG tried to drag the game on in hopes of achieving a stalemate, resulting in a two-hour-long map that would eventually be his only loss during the group stage. Despite the questionable game against FireCake, ForGG remains one of the favorites to go all the way in the first WCS season of 2015.

Group F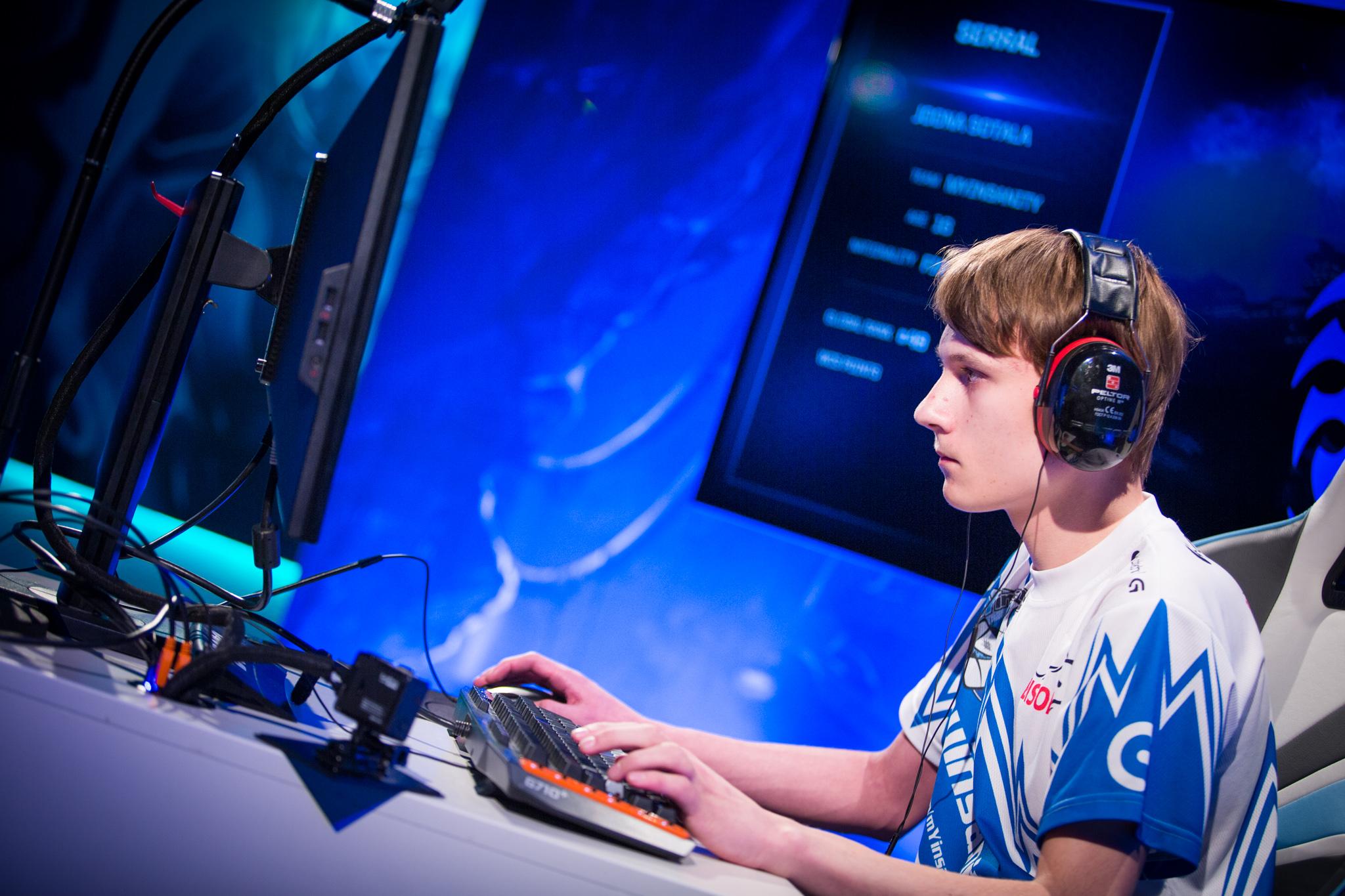 G
M
1.
Serral
2-0
4-0
2.
Has
2-1
5-3
3.
NaNiwa
1-2
2-5
4.
Suppy
0-2
1-4
There had been a lot of hype surrounding the return of NaNiwa, who has been mostly absent from the StarCraft II scene during 2014. However, it was 16 year old prodigy Serral who put his stamp on the final group in Cologne. His impressive 4-0 performance against Suppy and NaNiwa surely won him a lot of new fans. He will be joined in the final 16 by Has, who managed to beat NaNiwa in the decider match of group F.
Check out the complete group stage VODs
right here!
Only two groups remain for the WCS round of 32, and you can still get yourself seats to watch it all live at the ESL studios in Burbank, where groups G and H will play out on February the 27th and 28th.